Trilogy
PUFFER INCLUSIVE
Slowness to change usually means fear of the new.
Trilogy. L'estremo assoluto del Hybrid Multi-Power. Gioiello della tecnica offre di serie, a seconda della potenza, un accumulo da 100 a 200 litri a garanzia di un volano termico sufficiente ad una installazione che non richiede un puffer aggiuntivo. La particolarità di Trilogy è rappresentata da un'unica camera di combustione capace di accogliere, nella sua "bocca di fuoco", indistintamente legna, pellet e altri combustibili triti.
HYBRID MULTI-POWER
pellet, legna, triti.
COMFORT CONTROL
wi-fi integrato.
7 ANNI DI GARANZIA
sul corpo caldaia.
TOUCH SCREEN
pannello di controllo touch screen a colori.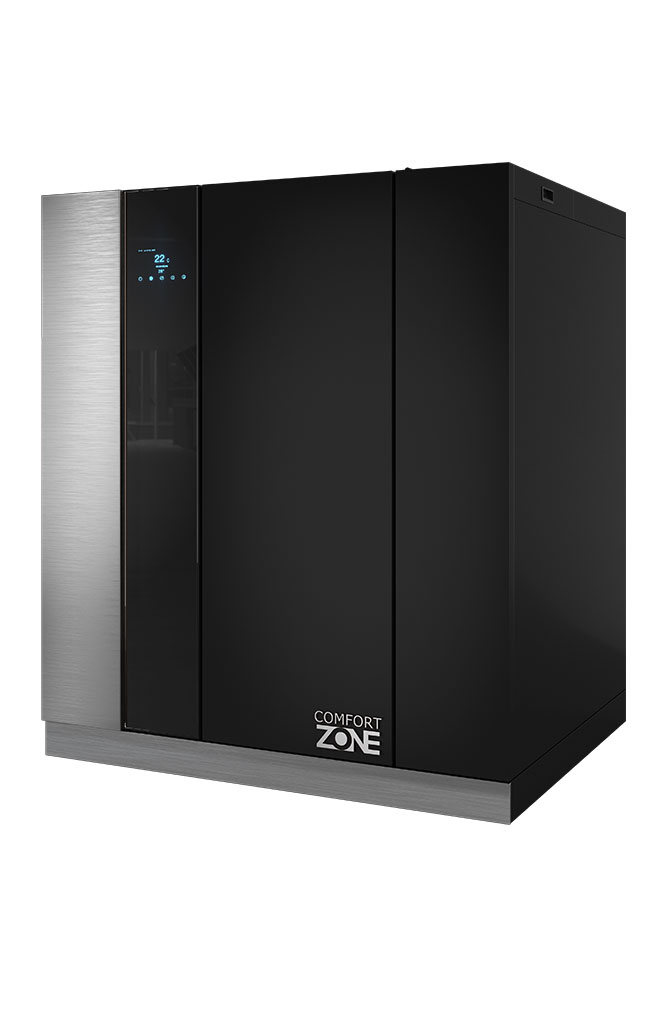 PUFFER INCLUSIVE
100/200 litri.
COMFORT CLEAN
braciere autopulente;
pulizia automatica del fascio tubiero;
Trilogy Puffer Inclusive
Una fiamma di design è una fiamma di pura potenza.
Più che in un locale tecnico, questa opera di incredibile bellezza, verrebbe voglia di installarla in un soggiorno. Trilogy è la caldaia policombustibile Hybrid Multi-Power che, in modo completamente automatico, provvede al riscaldamento e alla produzione di acqua calda sanitaria.
Hybrid Multi-Power
Policombustibile
Puffer Inclusive
Puffer da 100 a 200 litri
Trilogy è l'espressione di massima potenza e di stile impeccabile. Pensata per l'area tecnica, accoglie più combustili offrendo, in tutte le situazioni, il massimo rendimento. Definirla caldaia è quasi un'offesa. Opera di inestimabile bellezza, si riveste totalmente in vetro che ne impreziosisce l'eleganza.
Gioiello della tecnica, è dotato di un meraviglioso ed ergonomico touch screen per il controllo totale semplice ed intuitivo del sistema.
E' il dettaglio che fa la differenza. Immagina, sogna, vivi e fai tuo il dettaglio comfort zone. E' solo grazie all'attenta pianificazione, alla precisione nei dettagli, alla minima cura di ogni particolare che ogni giorno rappresenta un nuovo inizio.
Comfort Automatic Clean il portentoso braciere autopulente. Comfort Automatic Clean, unicità e genialità della tecnica frutto di anni di studi conseguiti con l'ausilio dell'Università di Benevento Dipartimento Ingegneria Energetica. Comfort Zone ti dà il benvenuto nella Hollywood del fuoco. La magia del fuoco, unita alle viscere delle fiamme, trova ristoro nel braciere che grazie all'esclusivo sistema di autopulizia rende comfort zone la perla della concezione tecnologica del mediterraneo.
Find the right Comfort Zone for you.